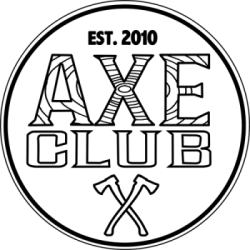 Wood Club –  Adventure and Skills in the Woods
Located in a Private woodland  near Glendalough, Laragh, in Wicklow.. Just 1 hour south of Dublin…
We throw a range or different axes that are not possible to throw in our Dublin location, and in a beautiful woodland next to the Avonmore river. Chats happen around the fire and where we can really connect with each other as you slow down and enjoy being out in nature.
Throw different axes and be in nature
Discover your inner viking
Learn how to light a fire with flint and steel.
Eat around the campfire
Extend your event to an all day event or even overnight (cheaper than a Dublin hotel and you get to throw axes)
Wood Club –  Adventure,  Hammocks,  Coffee and Wood Fired Pizza
Wood Club For wood lovers. We are based in a private forest next to the Avonmore River in Glendalough. So come and hang out for coffee by the fire, eat wood fired pizza and learn a different activity each event.
Short adventure walk from the car park to the private forest along gravel tracks and through beautiful native woodlands
We will have a coffee/tea ready for you when you arrive to drink next to the fire and relax in the hammocks.
We will be running a different activity each event, these could include any of the following; Axe Throwing, Archery, Fire Lighting, Tracking, Whittling, Carving, Plant Identification, Nature Walks and Shelter building.
We will have our wood fired pizza oven ready for you to cook your pizza (bring what you want to cook) and eat them by the fire.
30 min walk back to the car
Total Event Duration (excluding walking) – 3hours, with 1.5 hours of Activity (changes each event), 45mins pizza eating and 45 mins coffee
Minimum 4 people, €50 per person (inc VAT).
Contact us to confirm a suitable date and time…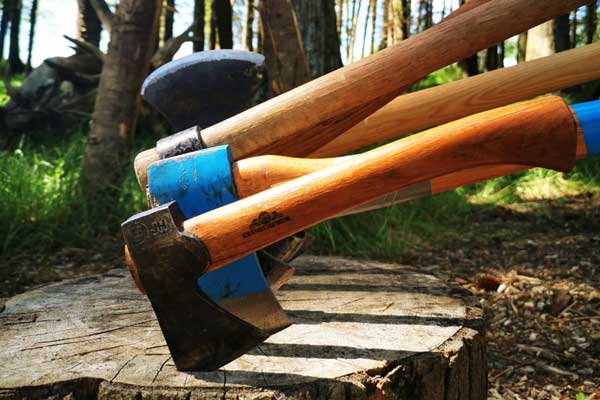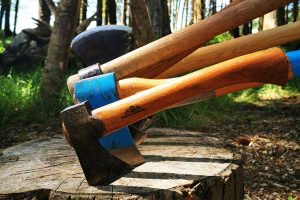 Viking Blade and Fire Event
Beside the Avonmore river we will head into the wood to learn the art of firelighting, axe throwing and archery. Here is what we will be doing:
Introduction to archery and axe throwing and safety briefing
Axe throwing training using Tomahawk and double bit axes.
Scored axe throwing competition
Archery training and practice
Scored archery competition
Fire lighting with a firesteel
Minimum 4 people, 4 hours long, €55 per person (inc VAT)
Contact us to confirm a suitable date and time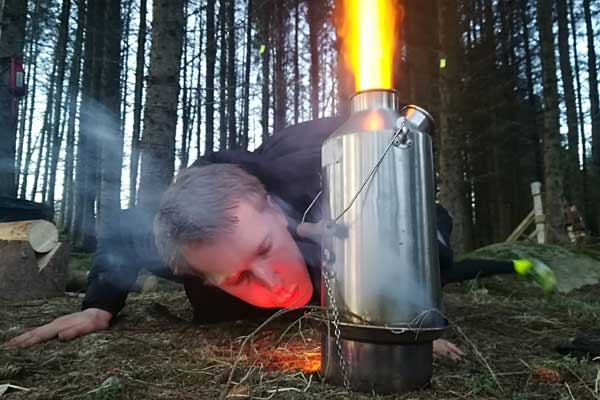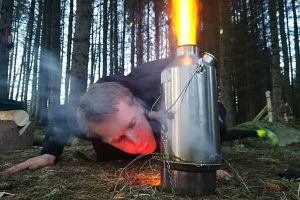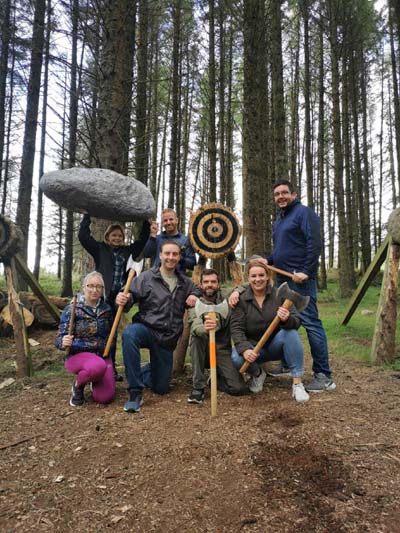 Valhalla Overnight Adventure
VALHALLA Viking Overnight
Join us for an epic getaway experience and be a viking for a night. Eat and drink beside the crackling fire before turning in and sleeping in an authentic viking tent over night. The next morning, stoke up the fire and make coffee before learning how to throw axes. This is the ultimate staycation experience in Glendalough.
Arrive the afternoon before the overnight
Accommodation is an authentic viking tent
Bring your own sleeping bags
Cooking would be on either a gas stove (2 rings) or on the fire. We have pots and pans for you to use
We will provide a wood fired pizza oven for you if you want it. Bring what you what to cook in the pizza oven and bring what you want to drink by the fireside
Bring your own food to cook for breakfast –  keep it simple.
Axe throwing the next morning (3 different types of axes)
We have a compost toilet that is about as normal as a normal one.. just no flush
End time would be midday the next day
We would be onsite, just 10 mins away in case you need anything overnight.. we will leave you to the exclusive use of your own private riverside woodland for the evening and night time.
We have bowls, cutlery and mugs.
Bring your own water bottles to stay hydrated. We have drinking water on site to fill you up as you need.
We have tea and coffee on site (bring milk if you want it)
Please take all rubbish and recycling home
Price is based on 2 adults
All Participants wear normal outdoor clothing/sensible clothing.. it Might rain so dress sensibly.
Deposit of 200e required (refundable upon completion of the event (and no damage!))
We are based in a secret location 2k from, Glendalough, Wicklow. We will send you the exact location once you book…
Our woodland is located 30 mins (adult speed) walk from where you park your car. If you are coming with children then you may need to add a bit more time. The distance from the car to the woods is only 1.7miles (2.7km) along a gently undulating forest road.
Cost for 2 people, €225 per person (inc VAT)
Contact us to confirm a suitable date and time