Teams That Throw Together Stay Together!
Learn a new skill and throw axes with your team mates/colleagues – Join us for some friendly competition at our indoor throwing range or outdoors in Wicklow. We can run corporate events for groups from 6-50 people at our central Dublin venue. Its hungry work throwing axes, we got you covered with wood fired pizza, craft non-alcoholic beer and specialty coffee..  In Wicklow we can train your team in axe throwing and archery, cook pizza in our wood fired oven, sit by the open campfire next to the river –  get out of the city with your team.
Not sure of your final numbers? –  just book for the minimum no of people and then add more later…
DUBLIN Private Axe Throwing Session – Weekdays only…
A private event for just you and your crew, min 6 people, max 60 people. Event time is extended by 30 mins if your group is over 30 people.
First we would take you through the safety side before coaching you with a few practice throws so everyone gets the hang of it. Then we would start the competition!  In the competition range each thrower would throw several rounds of 3 throws and then add the score onto our leader board. We then do a top 10 shootout or similar to find the axe champ at the end of the session.
IF you're having pizza also then once the axe throwing is over then the wood fired pizzas will arrive. There is an open area around the range where it's good for people to chat and relax with seating. This is where we will serve the pizza. 
COSTS:
90 mins Axe Throwing Only – €32 per person (€29.35 exc VAT)
2 Hours Axe Throwing and Pizza – €55 per person (€50.45 exc VAT)
In order to book and confirm a date and time we will require you to book and pay for 6 people minimum, then you can let us know the final total of people coming 5 working days before the event, we can then settle any outstanding payments in advance of the event.
OPTIONS
We partner with the awesome Wicklow Wolf Beer, we have a mix of soft fizzy drinks and we serve  the delicious Axe Club Blended coffee, roasted by the local  250Square
Include Unlimited Drinks? Non alcoholic beer, soft drinks and tea/coffee can be included in your event. Cost €5.50 per person
OR Add an extra hour if you want to have a team meeting around the fire? Just send an email to check first.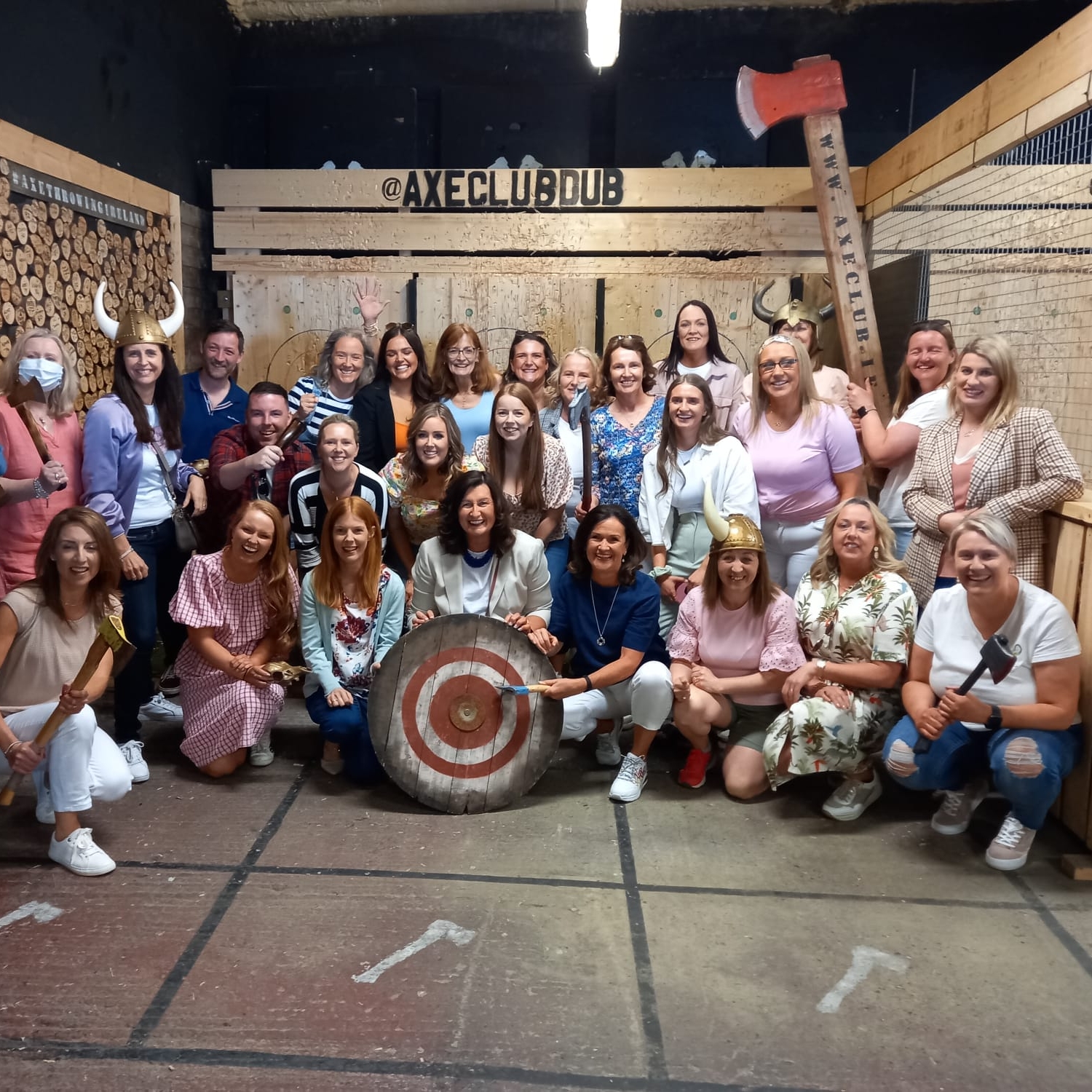 WICKLOW Private Axe Throwing – Join us and learn how to throw axes at our riverside venue in Glendalough- €32 per person (€29.35 exc VAT)
We will give you an introduction to axe throwing and basic training with our different axes. This is a private event just for you and your group, note min 6 people, max 30 people.
Introduction to axe throwing and safety briefing, axe throwing training using Tomahawk and double bit axes

We will get a few practice throws in so everyone gets the hang of it and then we will run a scored competition.

After this we will swap to different types of axes (bigger) and run another competition… The winner of the combined scores is the Axe Champion…

PIZZA EXTRA OPTION – We will provide a wood fired pizza oven for you to cook your pizza for a fixed fee of 50e. Bring what you want to eat (a fresh pizza which we will cook for you). If you choose this option then the event is extended by about 45 mins.

Contact us to confirm availability.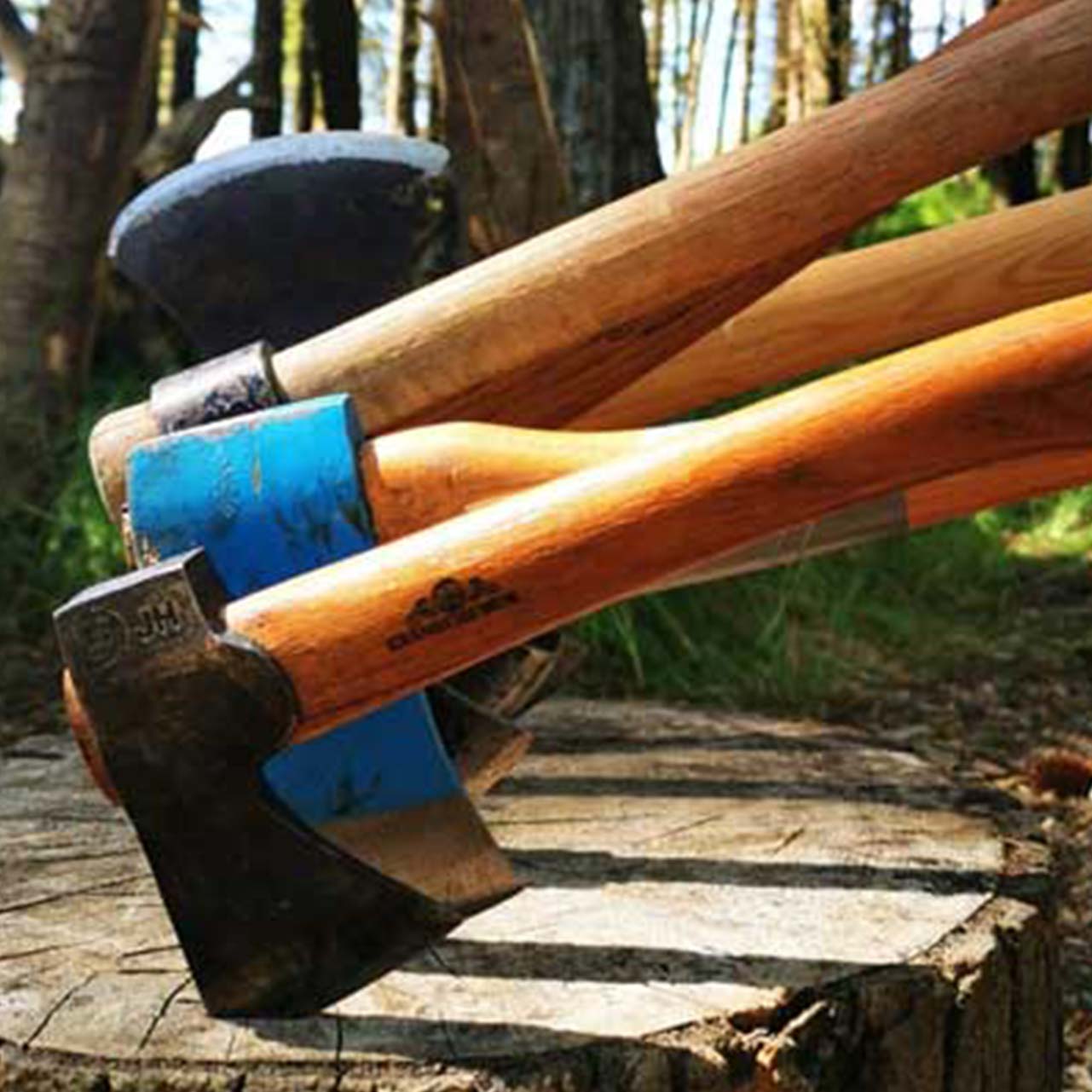 WICKLOW PRIVATE Viking Fire Event – Wood Fired Pizza, Axe Throwing and Archery – €60 per person (€51.90 exc VAT)
A 3-4 hr PRIVATE event in our woodland where we will introduce you to 3 different types of axes and teach you to woodland archery. This is a private event just for you and your group, note min 6 people, max 30 people.

Be a Viking for the day with us next to the Avonmore River in our private forest. This event has an edge of competition (friendly) to it as we see who is the Viking Champ of the day. Here is what we will be doing:
Introduction to axe throwing and safety briefing, axe throwing training using Tomahawk and double bit axes

Scored axe throwing competition.

During the event we pause to have hot drinks by the fire and there will be time to eat your food as we take a break from being Vikings for a 30 mins

Archery training and practice and a scored archery competition.

We will provide a wood fired pizza oven for you to cook your pizza. Bring what you want to eat (a fresh pizza which we will cook for you). 

Bring what you want to drink with the pizza – but be aware the we will ask you to recycle the empties…

Contact us to confirm availability