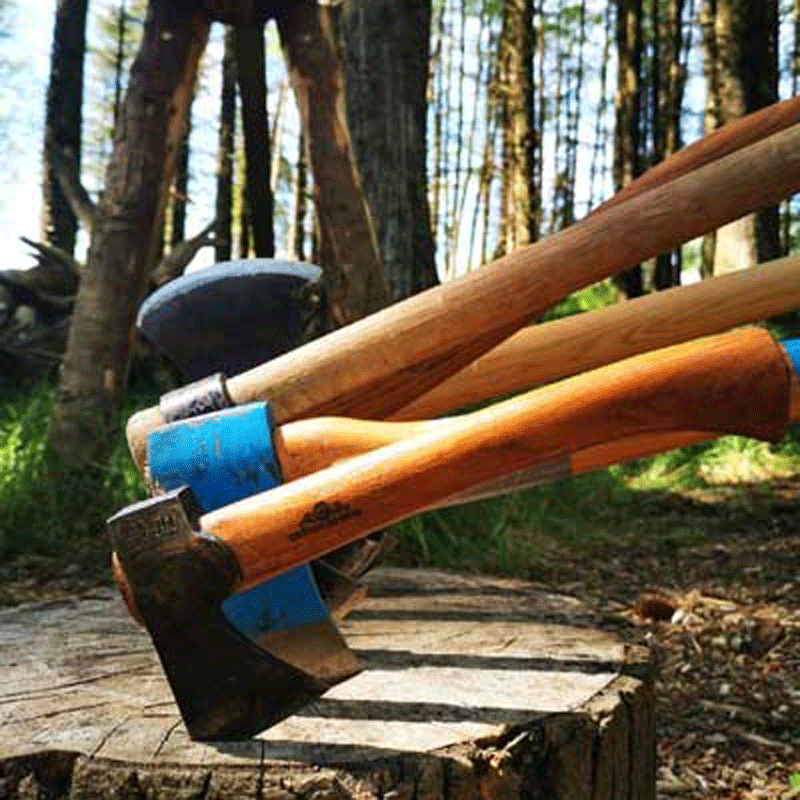 Axe Throwing Weekend Open Sessions
CLOSED UNTIL MARCH 24…
Open sessions are available at the weekends ONLY! Its just €32 per person for a 1.5 hour session, come by yourself or with a friend and learn something new. Join us by the river and throw several different types of axes at our outdoor range. We will coach you and run a friendly competition to see who is the champion of the day.
Private sessions are available to book (min number 8) online for the weekends –  the max group size is 25 people for any open session.
Contact us for a weekday private session – get out of the office with your team!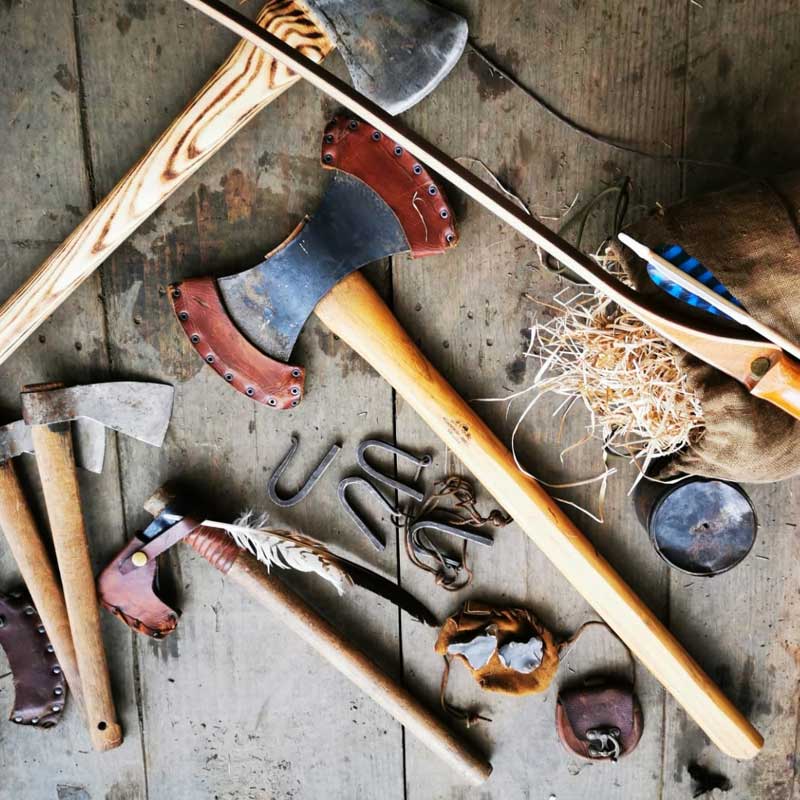 Viking Blade and Fire Event With Pizza
AVAILABLE ALL WINTER
A private event for just you and your group, available all days of the week by request. min 6 people, max 25 people. Just €60 per person for a 4 hour event.
Be a Viking for the day with us next to the Avonmore river in our private forest. We will teach you 3 awesome skills, Fire lighting, Archery and Axe Throwing. This event has a edge of competition (friendly) to it as we see who is the Viking Champ of the day.
We will provide a wood fired pizza oven for you to cook your pizza, bring what you want to cook and sit by the fire.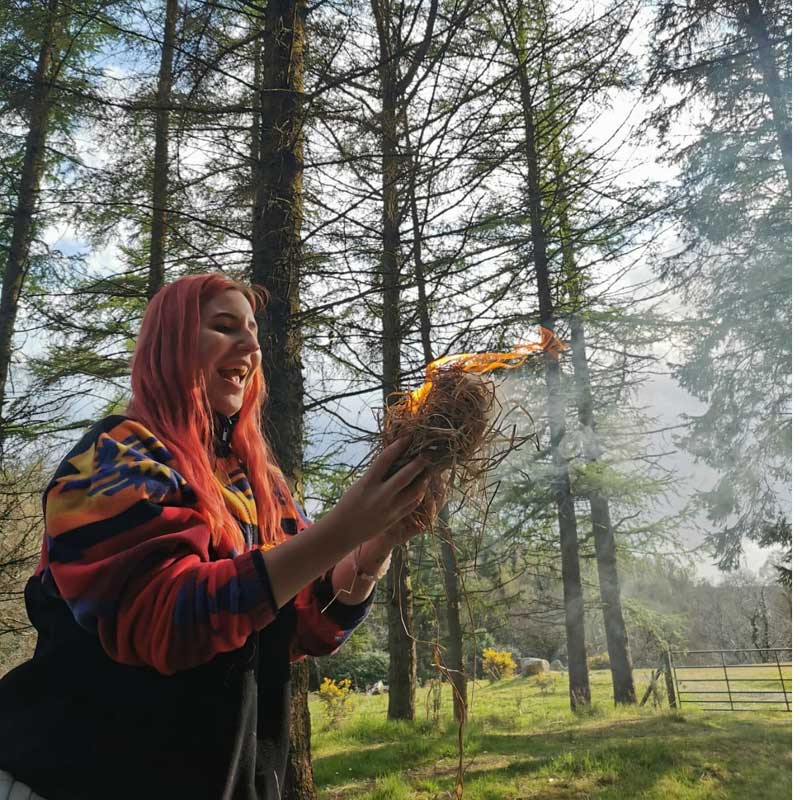 AVAILABLE ALL WINTER
Stay overnight in our private forest??
Learn awesome new skills- Archery, Axe Throwing, Fire Lighting, Shelter Building, Campfire Cooking, Nature Awareness, Tracking and Others.
These events are tailored to you, let us know what you want, how many people, how long you want the event to be and when you would like to come join us…
OR we can suggest a format to you if your not sure…
We are pretty flexible!