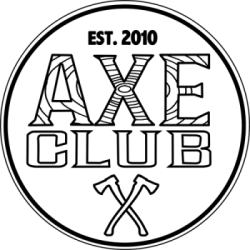 HALLOWEEN EVENT!!!! Dress Up, Throw Axes and Eat Pizza.. CLICK HERE TO BOOK
Axe Throwing and nature experiences – join us for a 'Axeciting' event in Dublin or Glendalough. How about arranging your own private event or just come and have a go at the weekend in Wicklow or Dublin. It is easy to learn and you will be hitting that bullseye in no time.
We run private axe throwing events in Dublin and awesome axe throwing, archery, bushcraft and nature events in Glendalough, just 1 hour south of Dublin… These courses aim to bring you closer to nature – we are in a beautiful forest in Laragh beside the Avonmore river.
So what do you want to do…??
Covid-19 Safety
Please note that there have been some changes made to our experiences to ensure everyone's safety during these uncertain times. The following measures have been put in place:
Group sizes have been reduced to ensure social distancing regulations can be maintained in line with the govenment guidlines.
All equipment and furniture are sanitised before and after every session.
We ask all participants to sanitise their hands regularly which will be provided.
Masks are mandatory for all sessions indoors and recommended for outdoor. If masks are forgotten, disposable masks can be purchased on-site (in Dublin only)
Where possible, all participants will be assigned their own axes and equipment which will only be used by them.
If any participant is feeling unwell before any event, please contact us as early as possible and

do not

attend.
---