We bring the axe throwing range to you and provide an awesome activity for your festival, wedding or private party guests.
The mobile range can be parked anywhere where the ground is flat and we can drive in. The range has 2 lanes, so 2 people can throw at once, and we always have an experienced instructor coaching and supervising all the axe throwing. The mobile range is fully enclosed with wire mesh but people can still see in and enjoy their friends throwing axes (and cheer/boo of course!). Terms and conditions apply
All the prices and details below are based on a Dublin/Wicklow event, we can travel to anywhere, but these costs are based on 1 hour from central Dublin…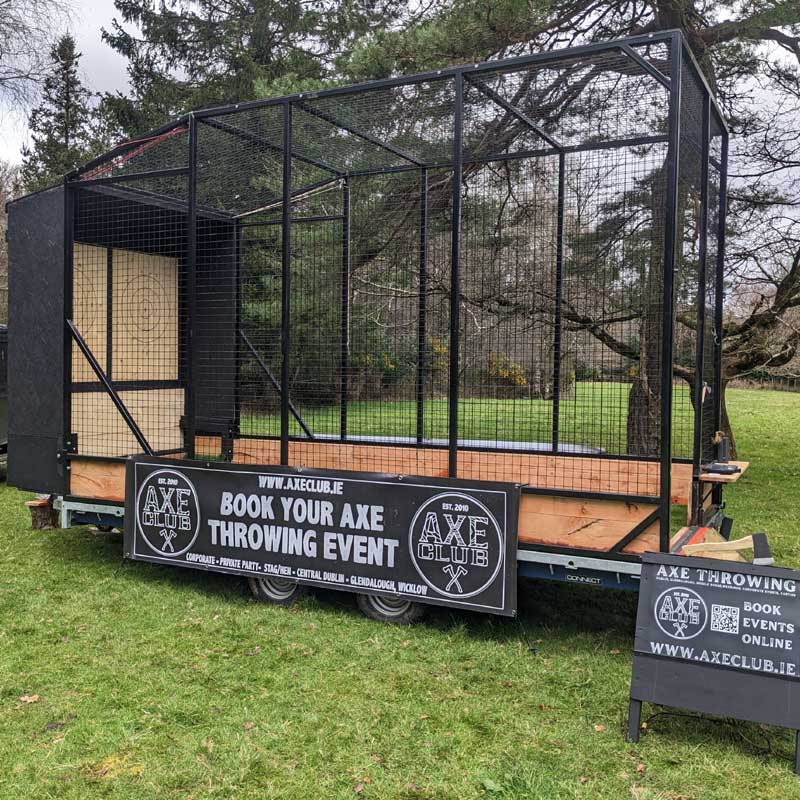 Hire the range for 1 day for your event, wedding or festival.  All we need is a flat level area to park and your  your guests can throw as much as they want once we are set up. Price includes travel up to an hour from our base in South Dublin or 80km distance, additional travel will be quoted once we know where your event is located.
All prices inc VAT
1Day – (4hrs axe throwing) – €895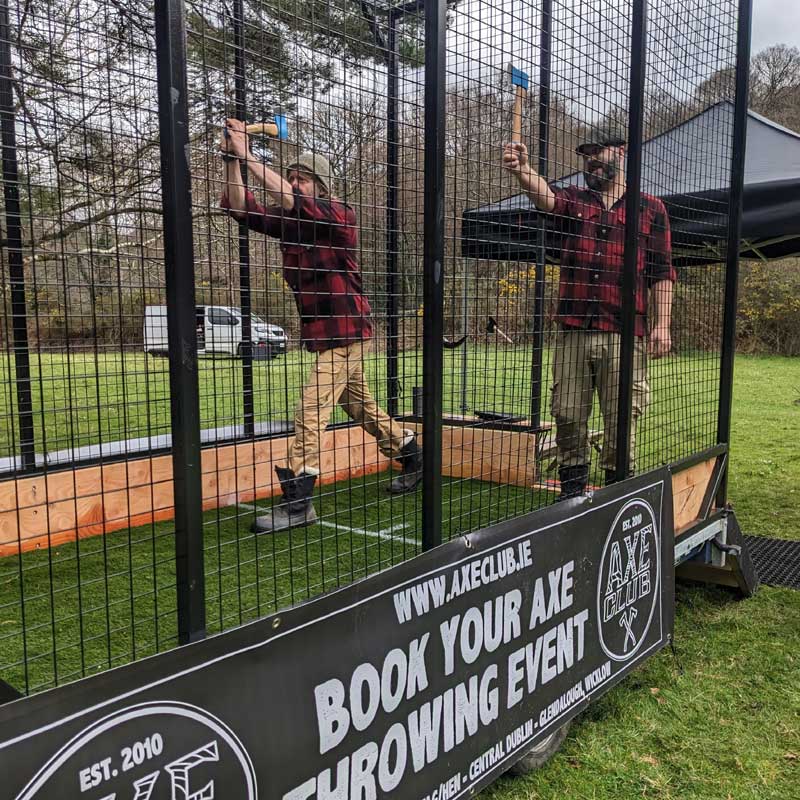 A multi day hire is perfect for larger events or festival's where there will be lots of people, give your guests something awesome to do! We can run format the event to suit your requirements (competition or prizes for hitting targets etc). The range has 2 lanes and at full speed 25-30 people can throw per hour.
Prices for multi day events are quoted individually depending on duration and format, please provide as much details as possible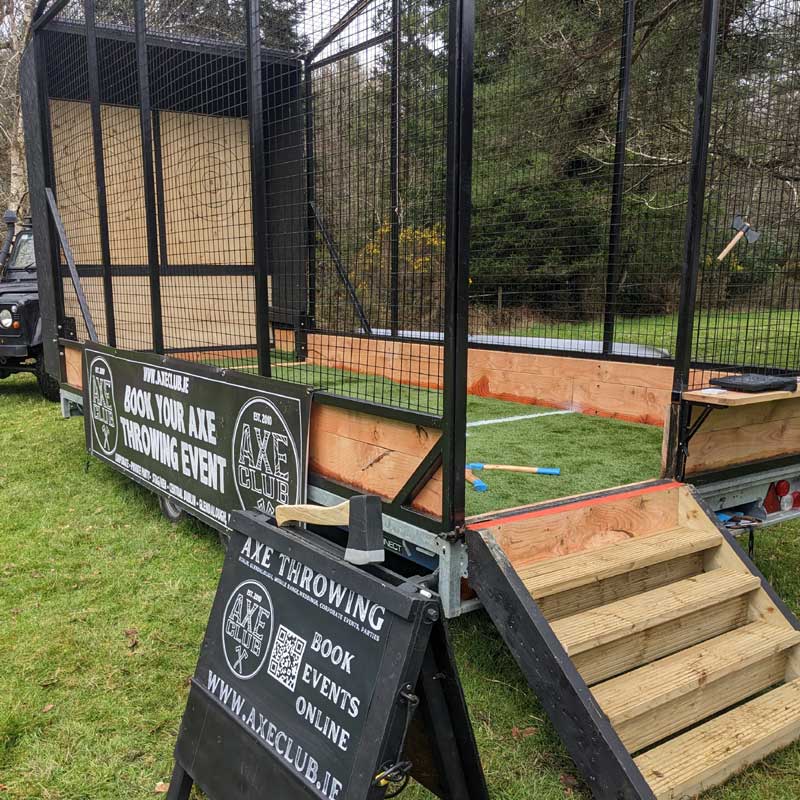 Let the party come to you! Add a kick to your week, beat your teammates in your own corporate league. Our mobile axe throwing range can be hired and we can run a regular monthly league night at your office… Available on weekday afternoons and evenings for inter departmental axe offs…
Our axe-pert coaches will teach you all you need to be hitting the bullseye, no experience necessary. E-mail us to find out more about this unique opportunity.
MOBILE RANGE Questions and Answers…